Crankshaft Shop

New Crankshaft Facility!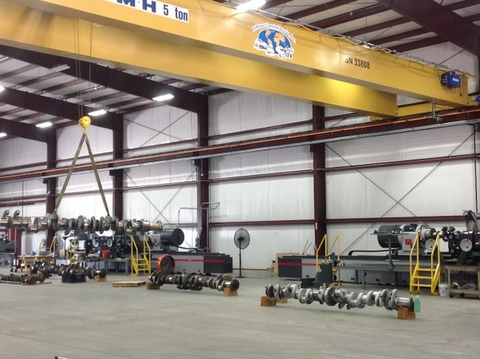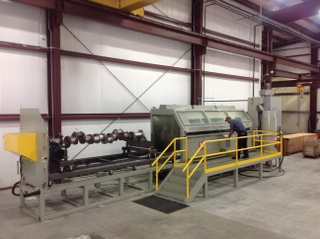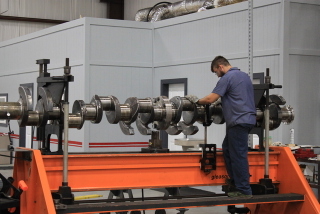 Crankshafts
The precision machinists at Hillcrest Camshaft Service bring a combined 125 years of hands-on, real-world experience to their craft. Pride in workmanship, dedication to quality and commitment to our longtime customers...that's the recipe for success that has turned this small family-owned business into a world leader in diesel camshafts...and now crankshaft remanufacturing.
Hillcrest's ability to remanufacture crankshafts used to be limited due to machine capacity, but not anymore.  To meet our customer's needs, we built a state of the art 20,000 sq. foot crankshaft facility.  We are now able to process crankshafts up to 200" and 8,000 lbs.  This includes EMD V-16 & V-20; GE V-16, Alco V-16, and more. 
Rebuilt crankshafts go through a rigorous 14-step process that includes, plug removal, thorough cleaning, wet magnaflux inspection, T.I.R. inspection, micro polishing, grinding, and shot peening when required and more.  For crankshafts with low or worn rod or main journals, we can chrome plate them back to standard size!!  If your crankshaft does not need a full rebuild, ask about our full requalification service which can save a considerable amount of money and time.

Complete Rebuilds or Requalifications available now!!